Aknīste Local History Museum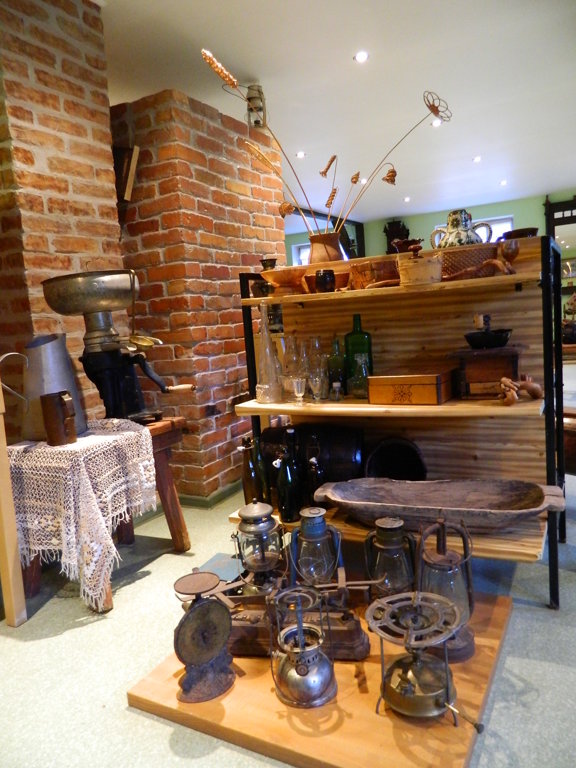 The museum was established in 1998 and featured antiquities from the Iron Age and Bronze Age, as well as objects which speak to distinguished people from the region and Selonian culture. It is worth looking at the collection of ancient Selonian dishware.

Opening hours
Winter time (from 1st November to 1st May)

Monday - Friday 9:00 - 13:00

Saturday - Sunday - closed

Summer time (from 1st May to 1st November)
Tuesday - Saturday 9:00 - 13:00
Monday, Sunday - closed
P. S. Advance registration +37126436978
Price list

Adult (1 pers.)
0,55 EUR
Pupils, Students, seniors (1 pers.,

valid status identification card required

)
0,25 EUR
Preschool children, Aknīstes county inhabitants
Free
Family ticket (2 adults and 1 child to 18 years)

1,35 EUR
Guide service (for Groups up to 25 People) in Latvian

5,70 EUR

Guide service (for Groups up to 25 People) in a foreign language (English, Russian)

10.00 EUR





Address:
Miera iela 1A, Aknīste, Aknīstes novads, GPS 56.1643, 25.7361
Tel.: +371 26436978

e-mail: muzejs@akniste.lv
Private collection of antiquities
Wander back in time in this rich collection of historic agricultural tools, furniture, photos, tableware, music, books, electronics and much, much more. This private collection is a trip down memory lane for many of us and is an instructive insight into life long past for others. The enthusiasm of the owner Valdis Kalnietis will ignite your imagination.

Address:"Gāršas", Gārsenes pagasts, Aknīstes nov.
Tel.: +371 26430814